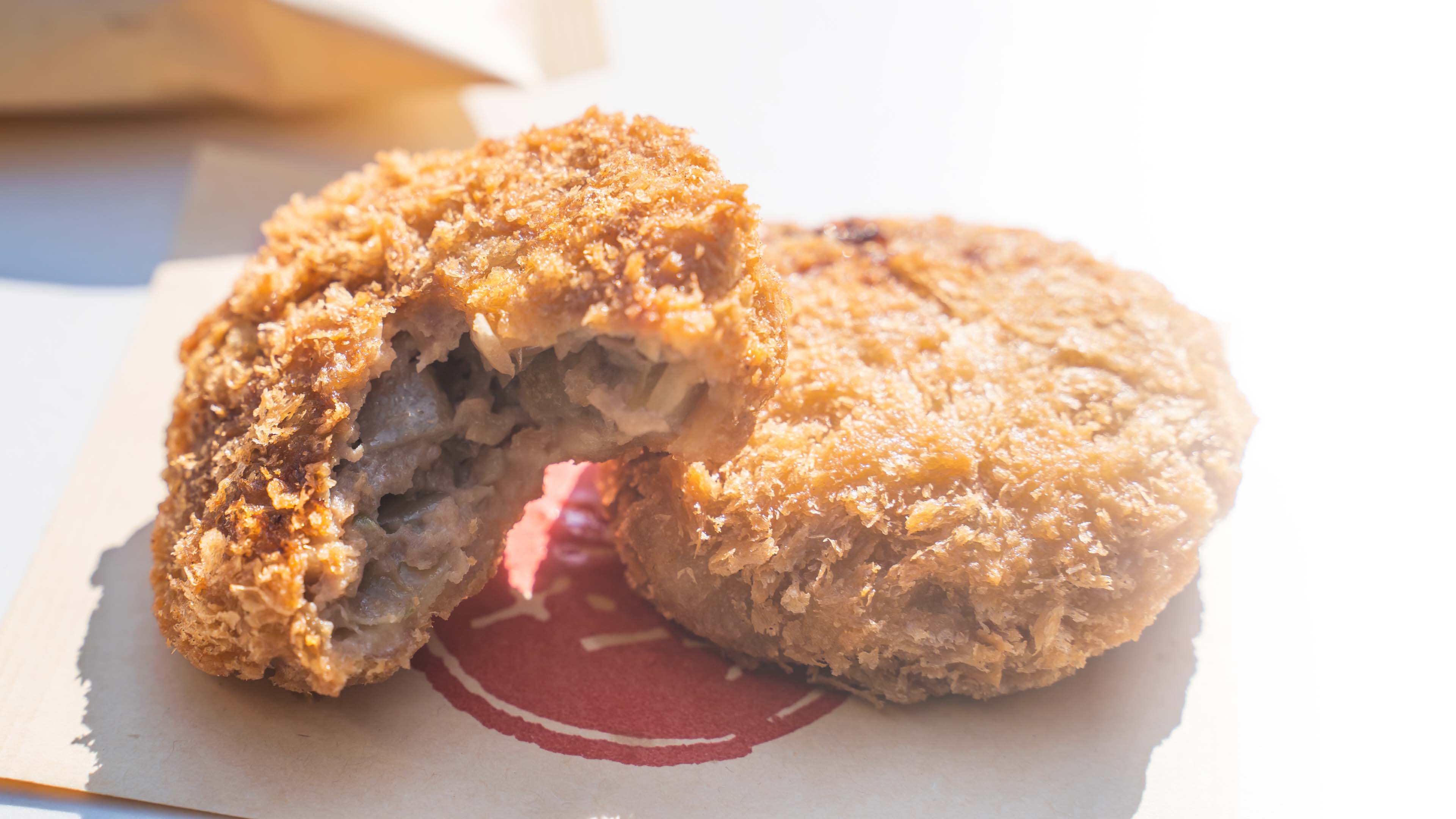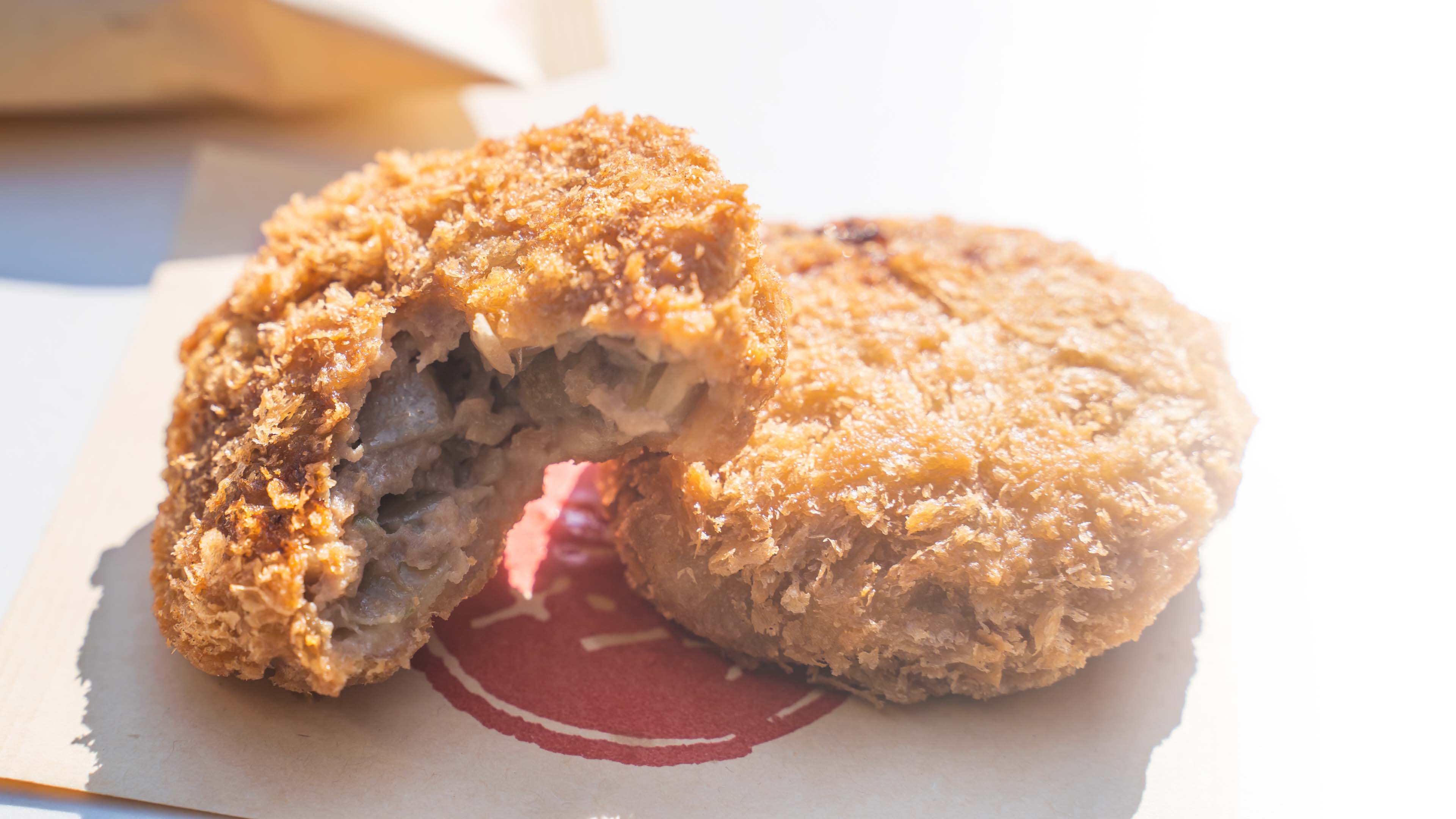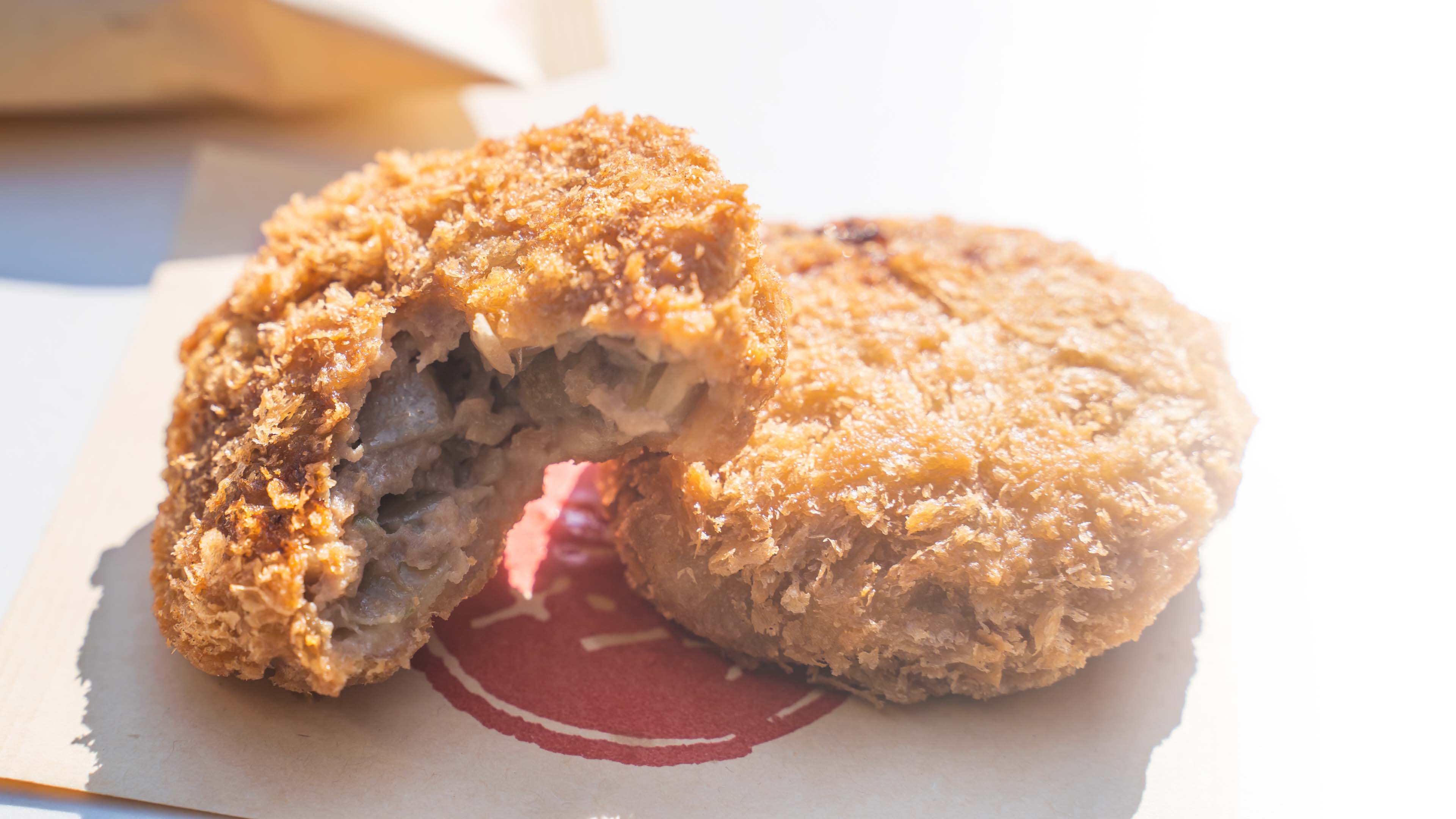 "Asakusa Menchi" are the minced meat cutlets,
made from "Koza pork".
The high-quality meat is tender and the savory flavor fills your mouth.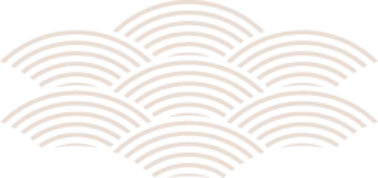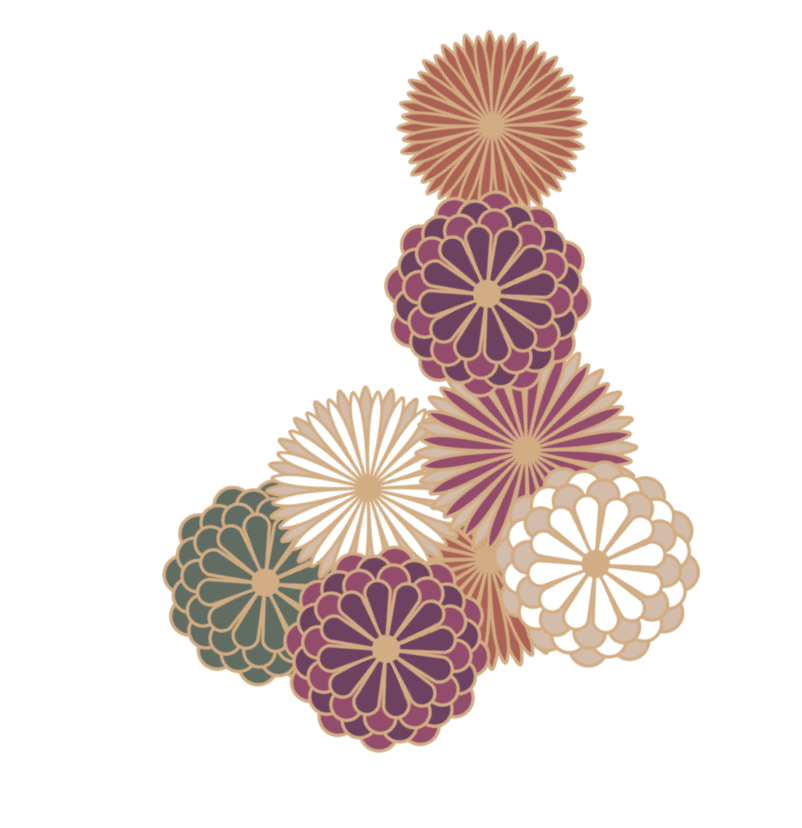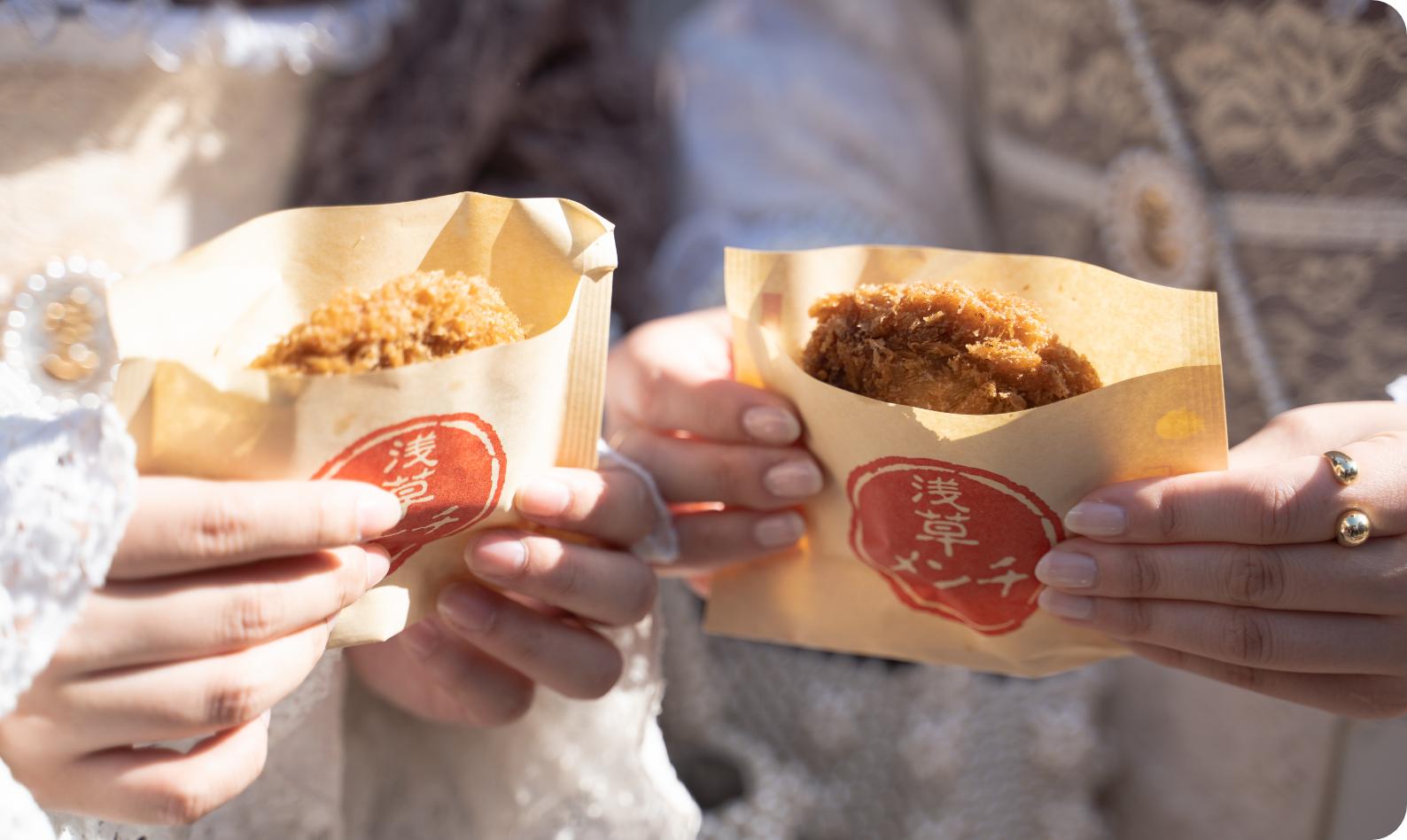 "Asakusa Menchi" are made from a blend of "Koza Pork", branded pork from Kanagawa Prefecture, and Japanese black beef. You can taste the richness of the meat and the natural sweetness of the onion. We freshly fry the cutlets one by one with love and care every morning. They are crispy on the outisde with breadcrumbs and soft on the inside. Enjoy our signature cutlets "Asakusa Menchi".
Learn more
ABOUT
Home
at
Enjoy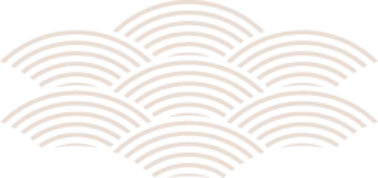 You can enjoy "Asakusa Menchi" at home with the same quality as the ones in the shop. The frozen minced meat cutlets are delivered by refrigerated shipping.(Domestic delivery only) Just fry the frozen cutlets in oil. Enjoy the juicy flavor of our cutlets at home.
ONLINE SHOP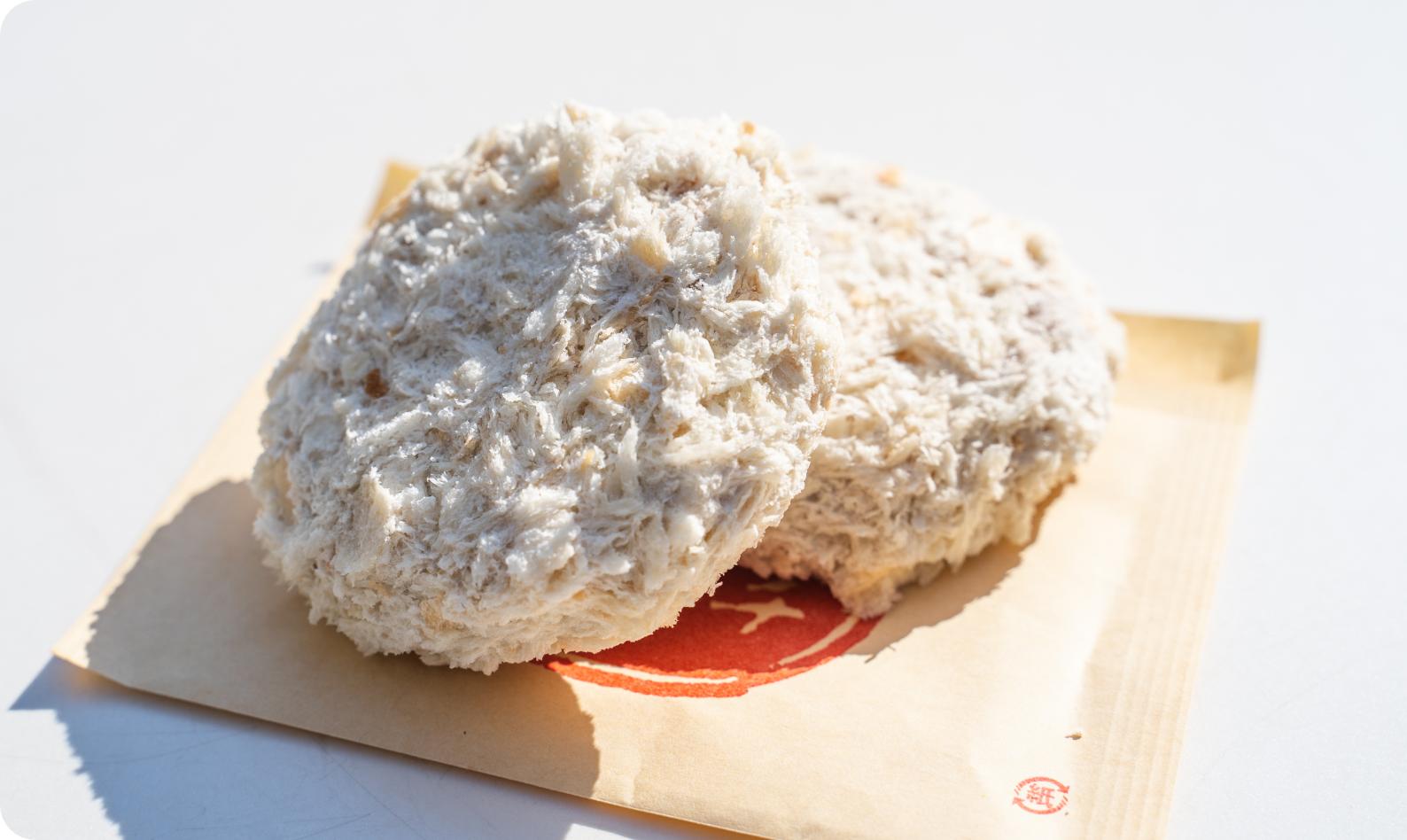 How to get to the shop
3 minute walk from Kaminari-mon gate.
Walk straight down Nakamise-dori street and you will find the shop.


Learn more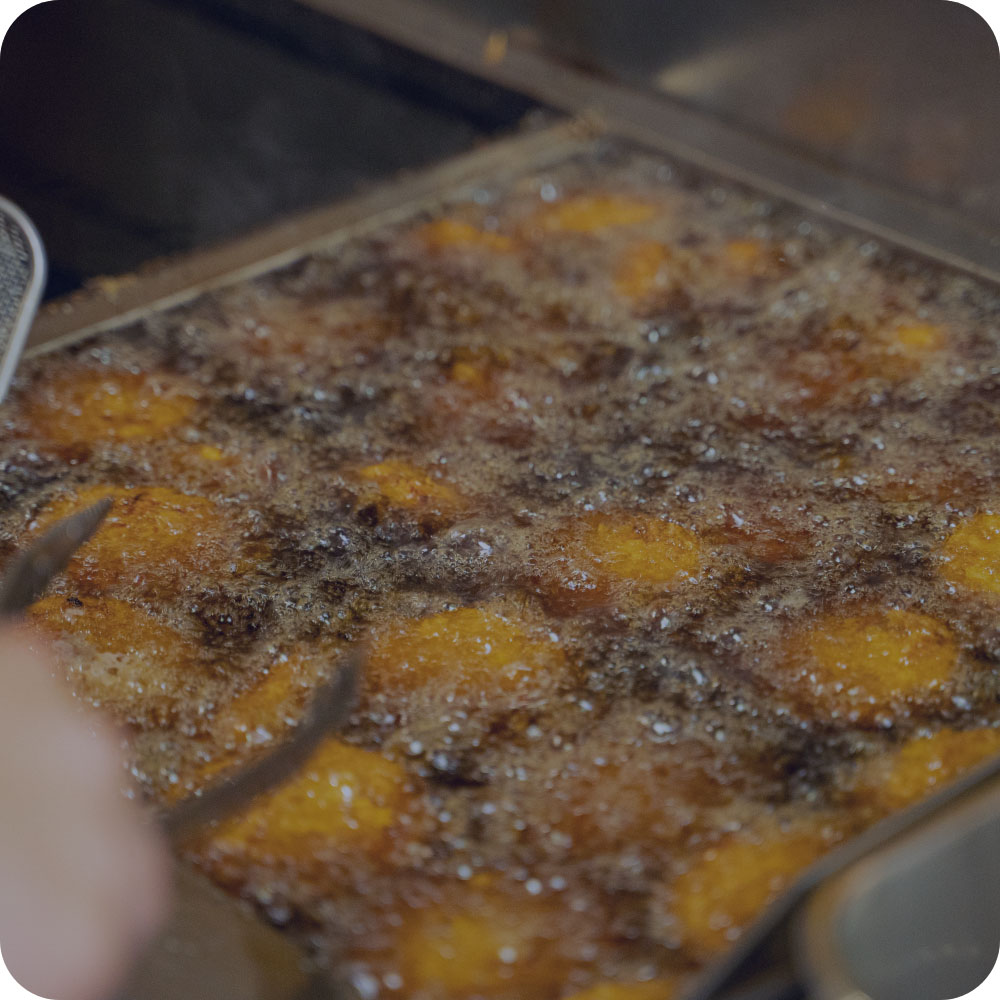 Delicious way to eat
Here is a tip to enjoy "Asakusa Menchi".
The sweetness of the cutlets goes very well with the tangy flavor of Japanese mustard(Karashi) if you put a little mustard on it.
Learn more